September 2018
The Center for World Music is planning an exciting 2018–19 concert season. Be the first to find out the details of our next series of concerts and events by signing up for our electronic newsletter.
Find out more »
February 2019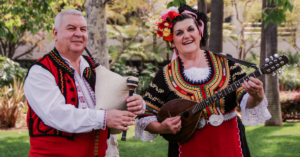 EVENT SOLD OUT! Join us for an evening in an imaginary Bulgarian home full of traditional singing and music (and maybe even a bit of dancing and some snacks) with Tzvetanka Varimezova, a wonderful singer and tambura (lute) player, and her husband Ivan Varimezov, Bulgaria's best bagpiper.
Find out more »
May 2019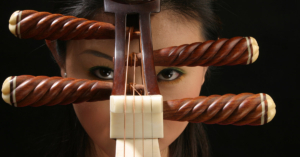 Join us for an evening of traditional and modern Chinese pipa (plucked lute) music, played by internationally acclaimed musician and educator, Jie Ma.
Find out more »
+ Export Events